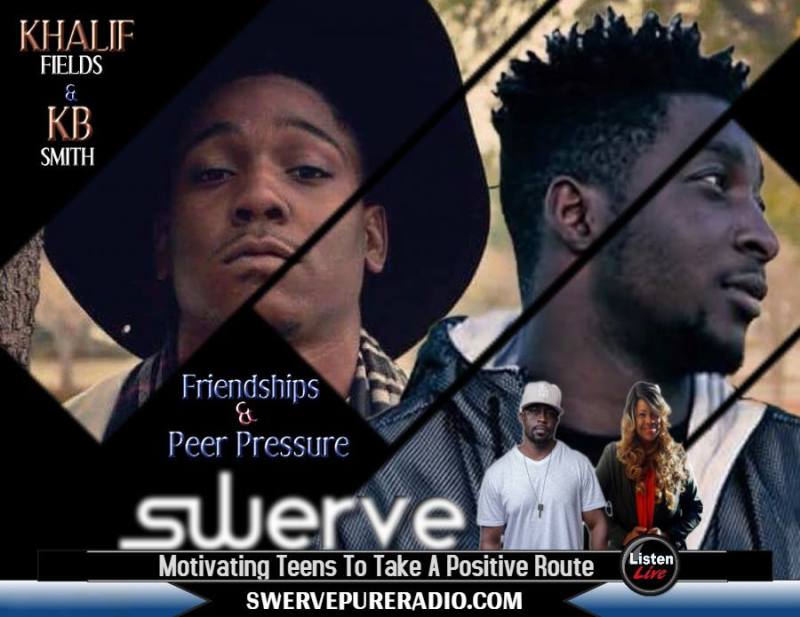 SWERVE NATION!! 

                           Airs Nov 17th - 23rd

The back in the day group Whodini said it best 🎶"Friends how many of us have them?"🎶, Tonight on Swerve we have two Kings of Hip Hop: Khalif Fields and Kin Brody in the building to talk about it!
Choosing right friends & peer pressure. We'll be chopping up the topics of friendships, how to attract the right friendships and what you can do to sidestep peer pressure.
!